About
Whether you need a feasibility study or consultation on specifying theatre systems for your building restoration, we have the expertise to assist you. We can offer programming and special event coordination for historic theatre operators based upon real world experience that can be tailor-made to fit your needs.
We have experience in all aspects of preservation planning and implementation that comes from relationships with acknowledged leaders in the industry. We offer hourly consultation as well as project based fees. We look forward to hearing about your specific project and needs.
About our President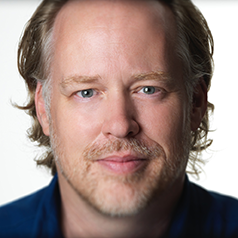 Herb Stratford has devoted the last 20+ years of his professional career to the preservation efforts of historic theatres across the country. As the Executive Director and Founder of the Fox Tucson Theatre Foundation, Herb spearheaded the development of an organization and a movement that saved an historic movie palace in Tucson, Arizona. He oversaw the $14M fundraising campaign and managed the restoration, reopening, programming and operation of the 1,200 seat theatre for several years following its debut.
Stratford is the Founder and Principal of a national consulting firm focused exclusively on the historic preservation and operation of our country's historic theatres. He is passionate about the role that historic theatres play in our communities and has worked with theatres in 16 states (Nebraska, Tennessee, Virginia, Georgia, Maine, Michigan, Louisiana, California, Ohio, Kansas, New York, Wisconsin, West Virginia, Colorado, Oregon and Arizona) to help them reclaim their past and bring their theatres back to public use. Stratford is a past member of the national Board of Directors of the League of Historic American Theatres, is a recognized expert and leader in the industry conducting the only research studies done on the restoration and operation of theatres across the U.S. and speaks regularly on topics such as restoration, operations, programming and marketing for historic properties.
Stratford holds a BFA and MFA from the University of Arizona, has been accredited by IAVM – International Association of Venue Managers and is a graduate of the IAVM Public Assembly Facility Management School. He is a member of the Broadcast Critics Association and Phoenix Film Critics Society. Stratford previously held the title of Director of Programming at the Napa Valley Film Festival and created and currently manages Film Fest Tucson, a destination film festival in Southern Arizona.
Where We've Worked